Diving Coaster Vanish!
Yokohama Cosmoworld is divided into three sections. The largest section is the Wonder Amusement Zone, and is home to Diving Coaster Vanish!, Cosmo Clock 21, and Spinning Coaster. Kids Carnival Zone sits on the isthmus in the middle of the Ōoka River. You can see the Merry-go-round sitting in this area. On the opposite side of the river is the Burano Street Zone that sits on the small slice of land between the Ōoka River and Sakura-dori Avenue.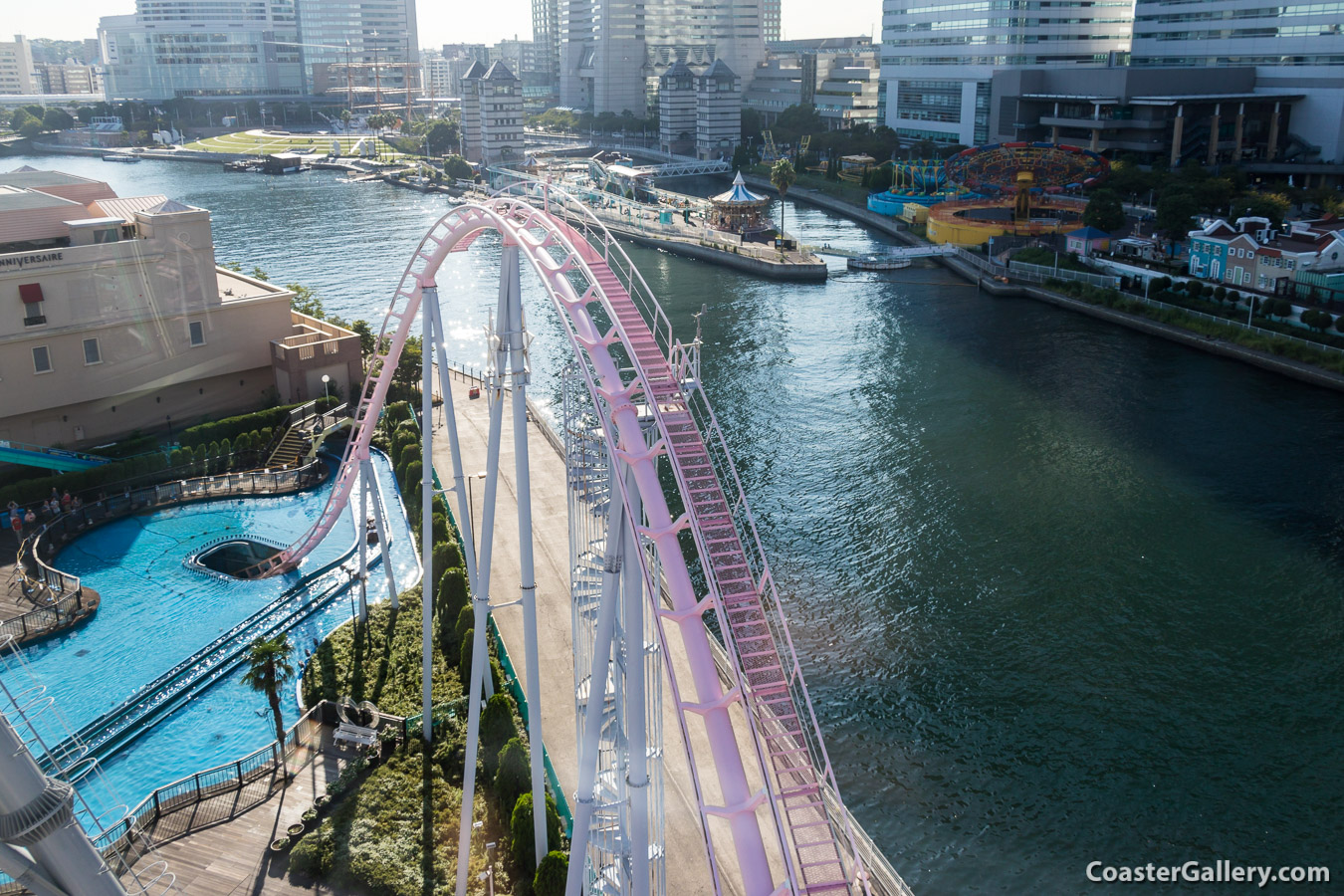 ---
©2020 Joel A. Rogers.