Family Banana Coaster
There is no admission fee to get into Yokohama Cosmoworld. You can see why in this image. These rides are right next to the sidewalk! People can walk through this area at will. Rather than a main gate that charges admission like so many large parks, this park just collects tickets or looks at wristbands at each individual ride.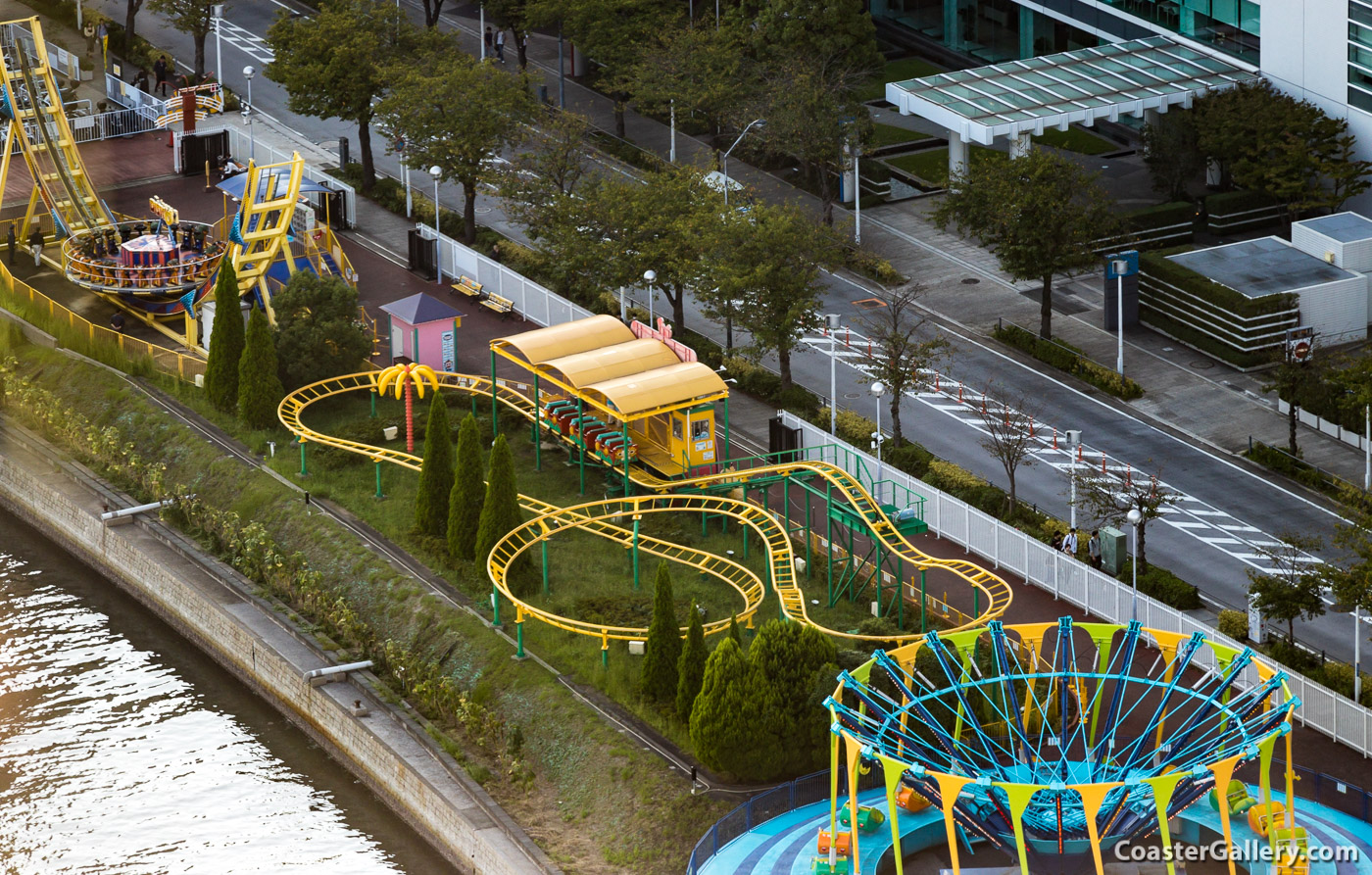 ---
©2020 Joel A. Rogers.