Revenge of the Mummy
Spoiler Alert: Details of this ride are revealed below:
Revenge of the Mummy, based on the movie franchise directed by Stephen Sommers, was built by Premier Rides and opened on May 21, 2004. The track is 2,200 feet long and features a 139-foot drop. During one section of the ride, the trains fall backward down the track. Reports indicate that the ride was built at a cost of $45 million. Since it is enclosed, this is about all of the ride you will be able to photograph.
This ride has some incredible special effects. There is real fire, smoke, explosions, a recreation of the Imhotep mummy that attacks a crew member, scarab beetles that come out of a wall, projected movies, and more. My personal favorite is when the train stops at what appears to be the unloading platform. A ride attendant in a control booth thanks the people for riding before Imhotep sucks out her life and breaks the booth's glass window. He then sends the train down the longest drop of the ride. It is an immersive experience and features some of the best effects I have ever witnessed on a coaster!
Observant riders will notice a few subtle King Kong references in the waiting queue and during the ride. These are in homage to the Kongfrontation ride that occupied the building from 1990 to 2002.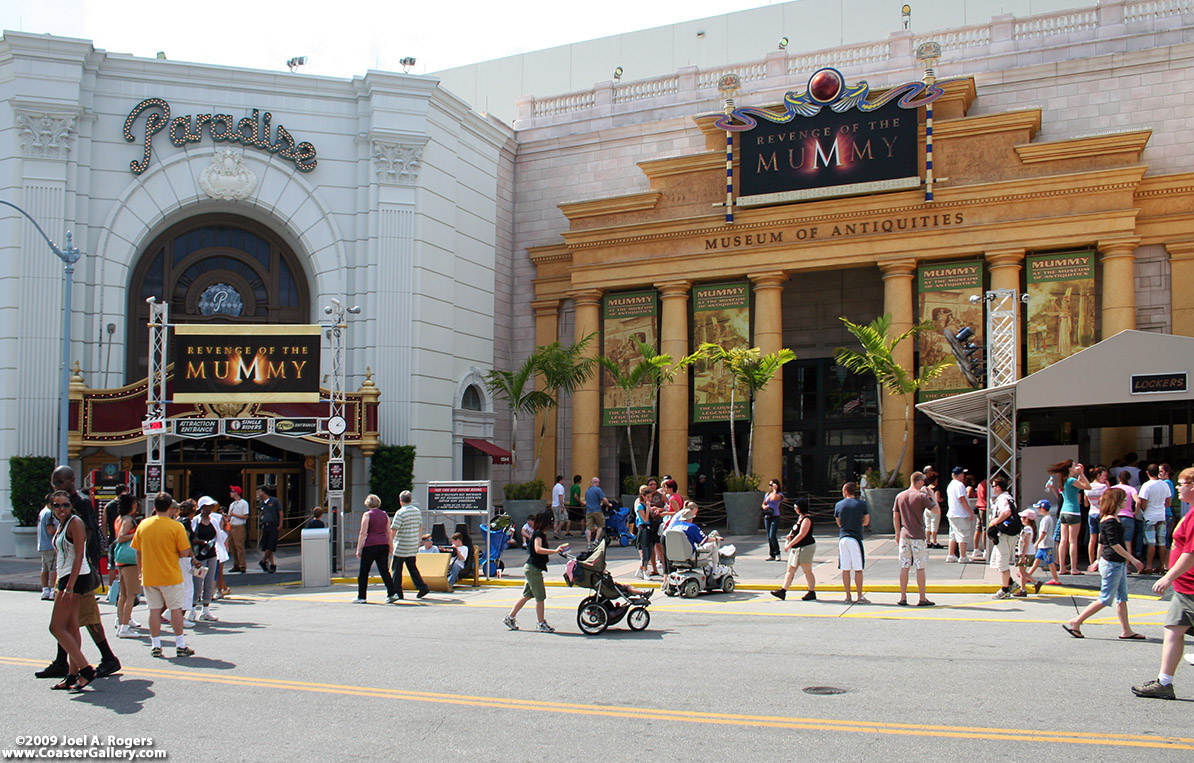 ---
©2012 by Joel A. Rogers.