Roller Soaker
Roller Soaker is a "Swing Thing" ride from Setpoint. It is 1,300 feet long and 70 feet tall.
Setpoint's first roller coaster was Pteranodon Flyers at Islands of Adventure. They next built the Nickelodeon Flying Super Saturator at Carowinds. Roller Soaker is very similar to that ride, but it is much higher off the ground to allow guests to walk under the entire coaster.
These three coasters are the only roller coaster Setpoint ever built.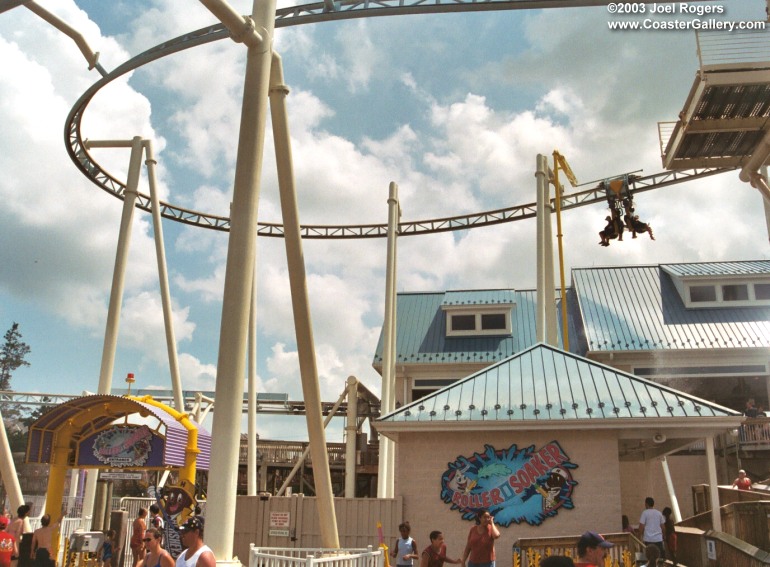 ---
©2014 by Joel A. Rogers