Space Mountain
In the future, Space Mountain will change every evening. New music and special effects will be used as the ride changes to the "Rock-It" Ride.
Since the ride takes place in almost complete darkness, I don't have any pictures of the ride except here at the loading platform.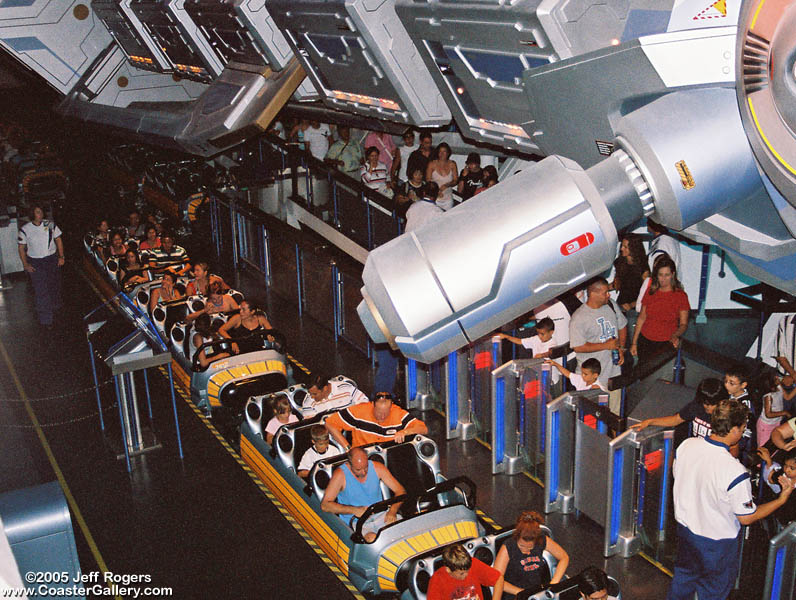 ---
©2010 Joel A. Rogers.