Green Lantern: First Flight
These eleven sets of magnetic brakes are used to slow the cars and let them slowly enter into the station. And if that wasn't enough, there are places that more could have been mounted, and you can see space was made for more magnets above the first set of brakes.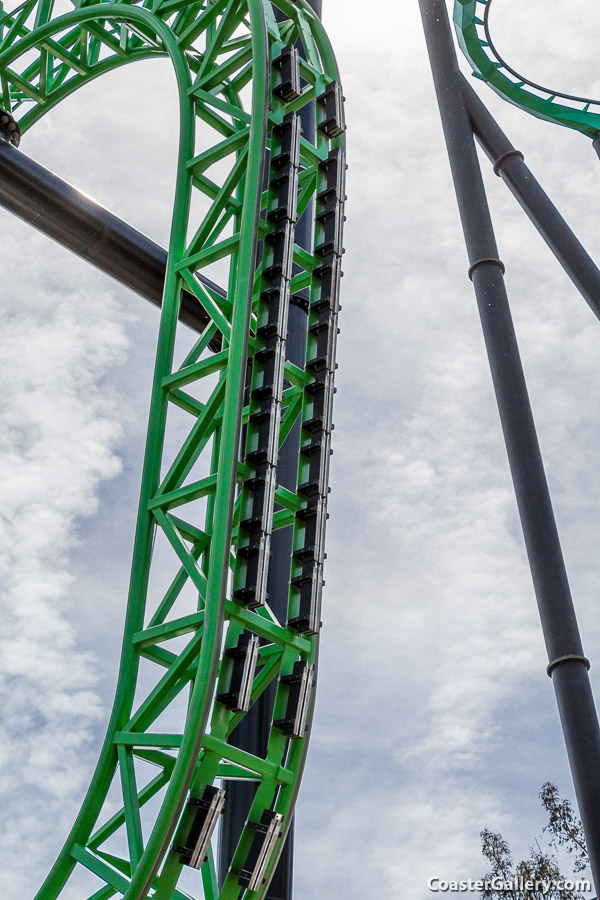 ---
©2017 Joel A. Rogers.