Déjà Vu
Déjà Vu was walled up when I visited Six Flags Magic Mountain in 2005. The train wasn't even on the track, so I knew this ride was going to be down for a long while, and the coaster ended up being closed for a considerable length of time that season. During its time at Magic Mountain, Déjà Vu was plagued with technical problems and was closed for long stretches of time. The coaster was at this park from August 2001 until late 2011.
Sadly, the other two identical coasters, Déjà Vu at Six Flags Over Georgia and Déjà Vu at Six Flags Great America, were also plagued by problems. Both rides were removed from their parks after the 2007 season.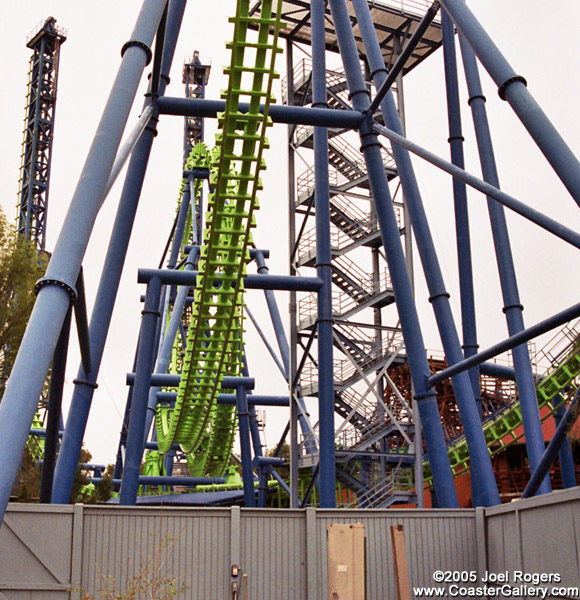 ---
©2016 Joel A. Rogers.