Fiesta Express
This small "Mini Mouse" model ride has been operating here since 2003.
Nearly one dozen "Mini Mouse" coasters were built between 2003 and 2010. Other examples include Fiesta Express at Wild Adventures and Fiesta Express at Cypress Gardens, the park currently known as Legoland Florida.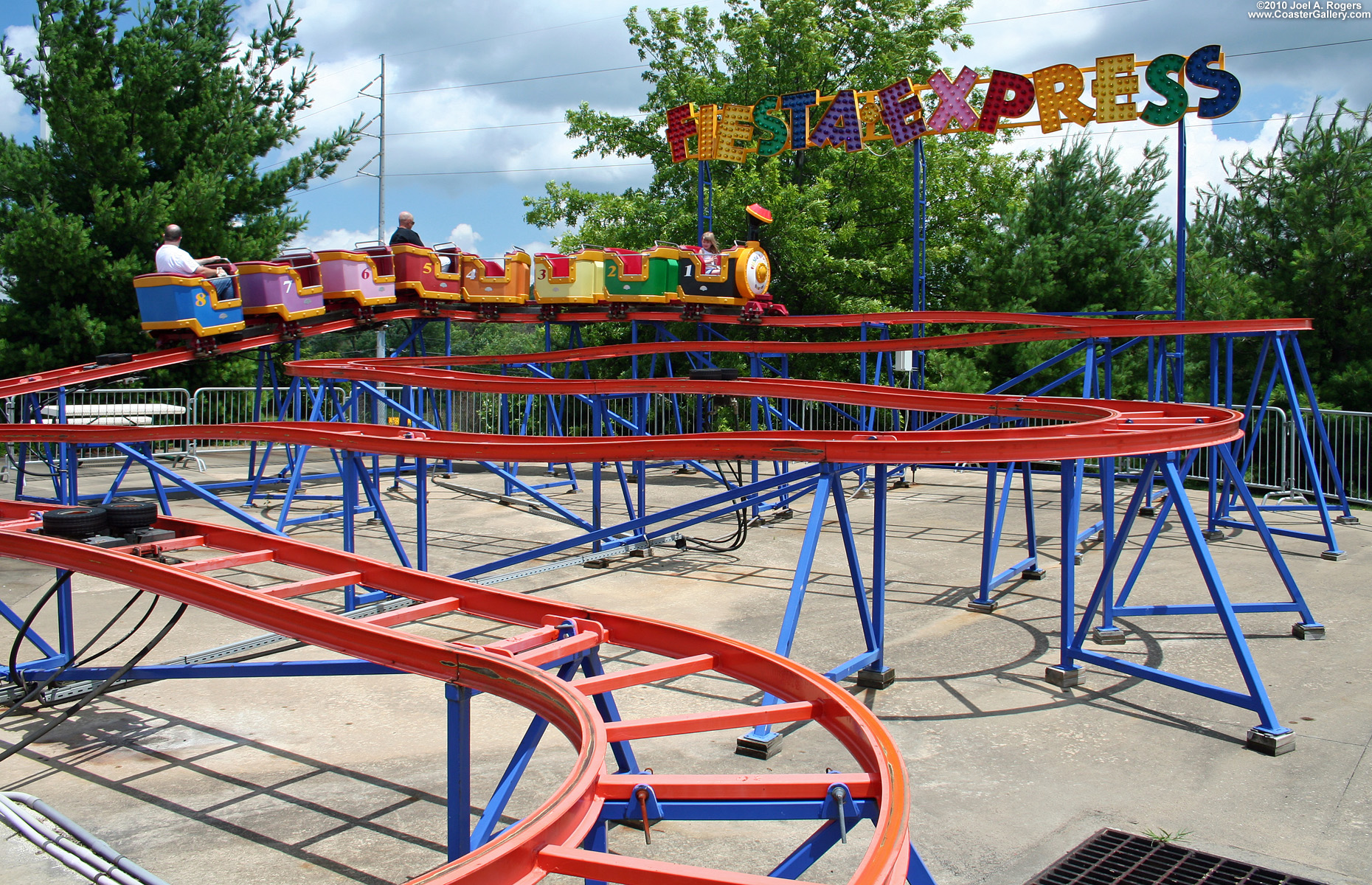 ---
©2012 Joel A. Rogers.