Rutschebanen
In addition to Rutschebanen, there are eight other "side friction roller coasters" that are still operating without up-stop wheels: Leap the Dips at Lakemont Park, Rutschebanen at Tivoli Gardens, Scenic Railway at Luna Park in Melborune, Australia, Hullámvasút at Vidámpark in Hungary, Montaña Suiza at Parque de atracciones Monte Igueldo in Spain, Roller Coaster at Great Yarmouth Pleasure Beach in England, Hochschaubahn at Wurstelprater in Austria, and Vuoristorata at Linnanmäki.
I recently visited central Europe, so check back later for pictures of Hochschaubahn and Hullámvasút!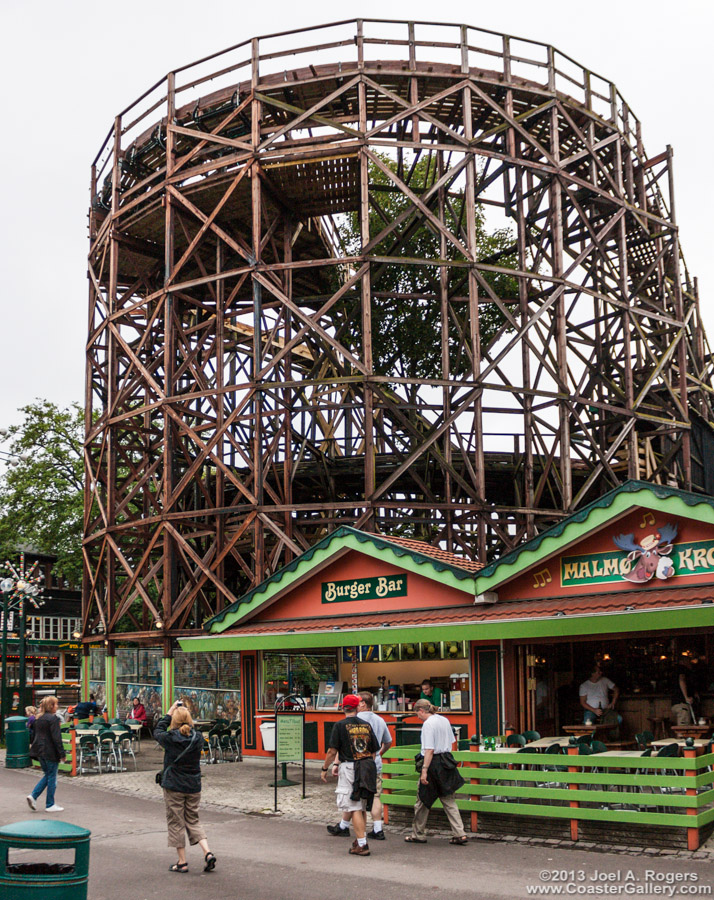 ---
©2014 Joel A. Rogers.