Wild One
Nearly half of the wood coasters built by the Dinn Corporation have been torn down: Hercules at Dorney Park, Pegasus at Efteling, Psyclone at Six Flags Magic Mountain, and Raging Wolf Bobs at Geauga Lake. The Texas Giant at Six Flags Over Texas was converted into a steel coaster and is now the The New Texas Giant.
Besides Wild One, only six Dinn coasters are still running: Georgia Cyclone at Six Flags Over Georgia, Mean Streak at Cedar Point, Predator at Darien Lake, Thunder Run at Kentucky Kingdom, and Wolverine Wildcat at Michigan's Adventure.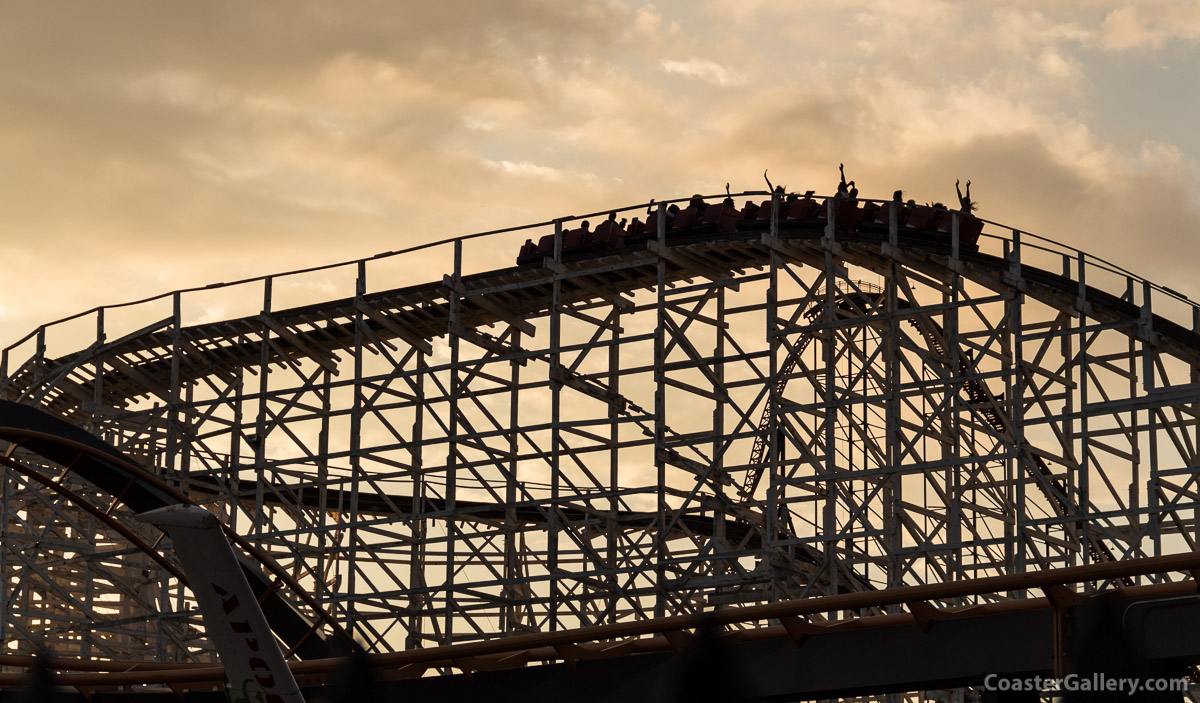 ---
©2014 by Joel A. Rogers.