Corkscrew
Corkscrew was built by Arrow Dynamics just a year after the firm opened their first looping coaster. In the early 1970s, Arrow built a prototype roller coaster with two corkscrew loops, and that prototype was eventually purchased and became the Corkscrew at Knott's Berry Farm. That ride, which has now been relocated and operates as Corkscrew at Silverwood Theme Park, was the first coaster with two loops and the first modern steel coaster with an inversion. That two-loop design was very successful with nearly a dozen copies installed in the United States and a small number built overseas. Some examples are: Python (1975-2006) at Busch Gardens Tampa, Corkscrew (1979-present) at Michigan's Adventure, Canobie Corkscrew (built in 1975, operated here 1987-present) at Canobie Lake Park, and Corkscrew (1979-present) at Nagashima Spa Land.
For about five years, Arrow built an arched support structure above their vertical and corkscrew loops. These structures are visible arching over Corkscrew, but the one over the distant vertical loop is not lit up like the two passing over the corkscrews. These supports were not used on later rides built after 1980.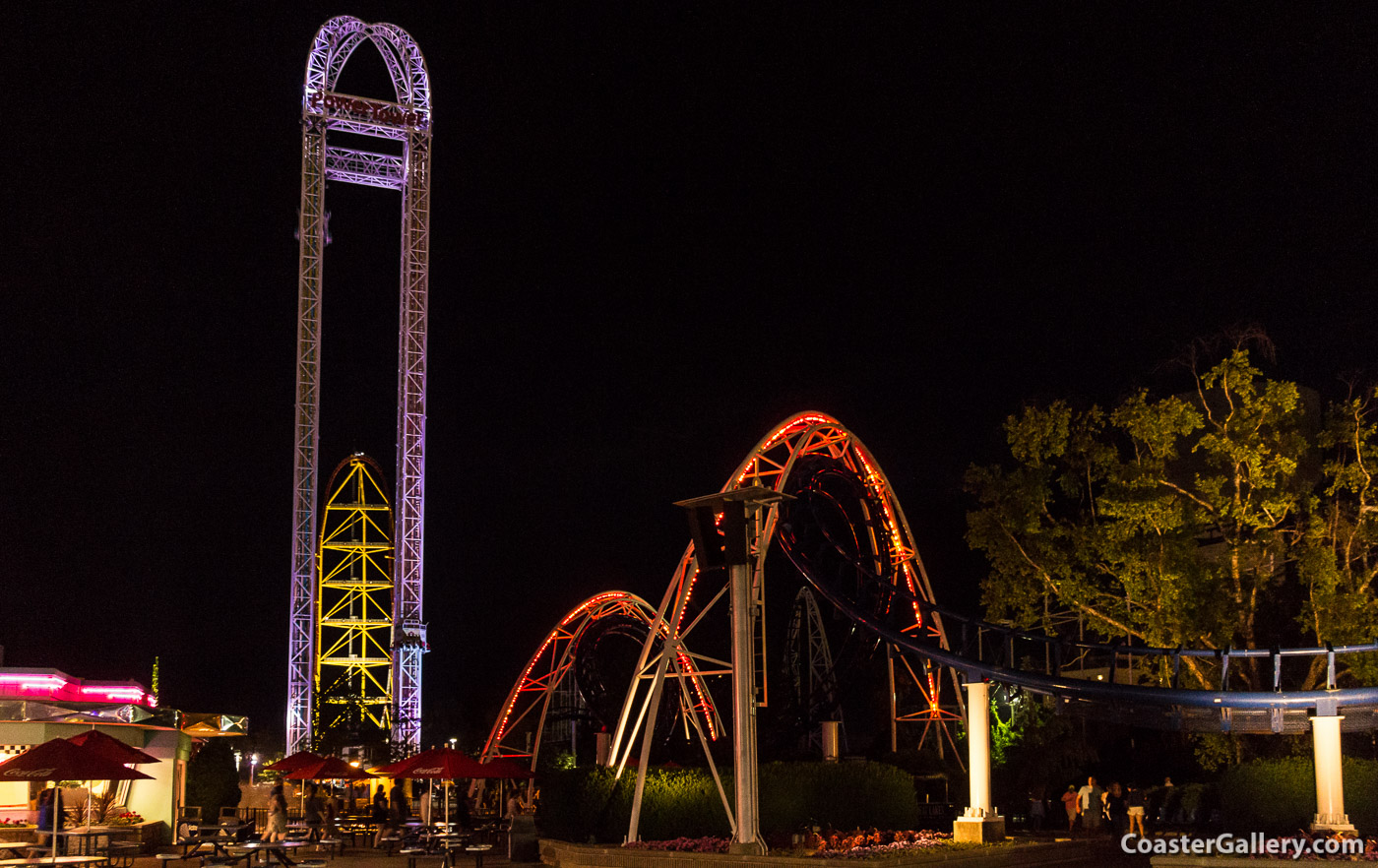 ---
©2017 by Joel A. Rogers.