Goliath
Vekoma Rides Manufacturing B.V. built six Giant Inverted Boomerang (GIB) roller coasters.
Déjà Vu at Six Flags Magic Mountain was the first to open in August 2001. It was moved to Six Flags New England and started operating as Goliath in 2012.
Déjà Vu at Six Flags Over Georgia opened in September 2001. It closed in 2007. Two years later, it was shipped to the Mirabilandia amusement park in Brazil, but it was never reassembled. It remains scattered in pieces in a vacant part of the park.
Déjà Vu at Six Flags Great America first ran for a few weeks in October 2001. It closed at the end of the 2007 season. In July 2008, it opened as Aftershock at Silverwood Theme Park in Idaho.
Stunt Fall at Parque Warner Madrid in Spain opened in August 2002. It is still operating there.
Another ride opened in 2011 at the Jin Jiang Action Park in Shanghai, China. Some sources have listed the coaster's name as Giant Inverted Boomerang, but the park's website lists the ride as 巨型悬挂回旋式过山车, or Giant Roundabout Suspended Roller Coaster translated in English. The coaster is still in operation.
The Sochi Park Adventureland in Sochi, Russia got the last GIB in 2014. It is called Квантовый скачок in Russian, or Quantum Leap in English.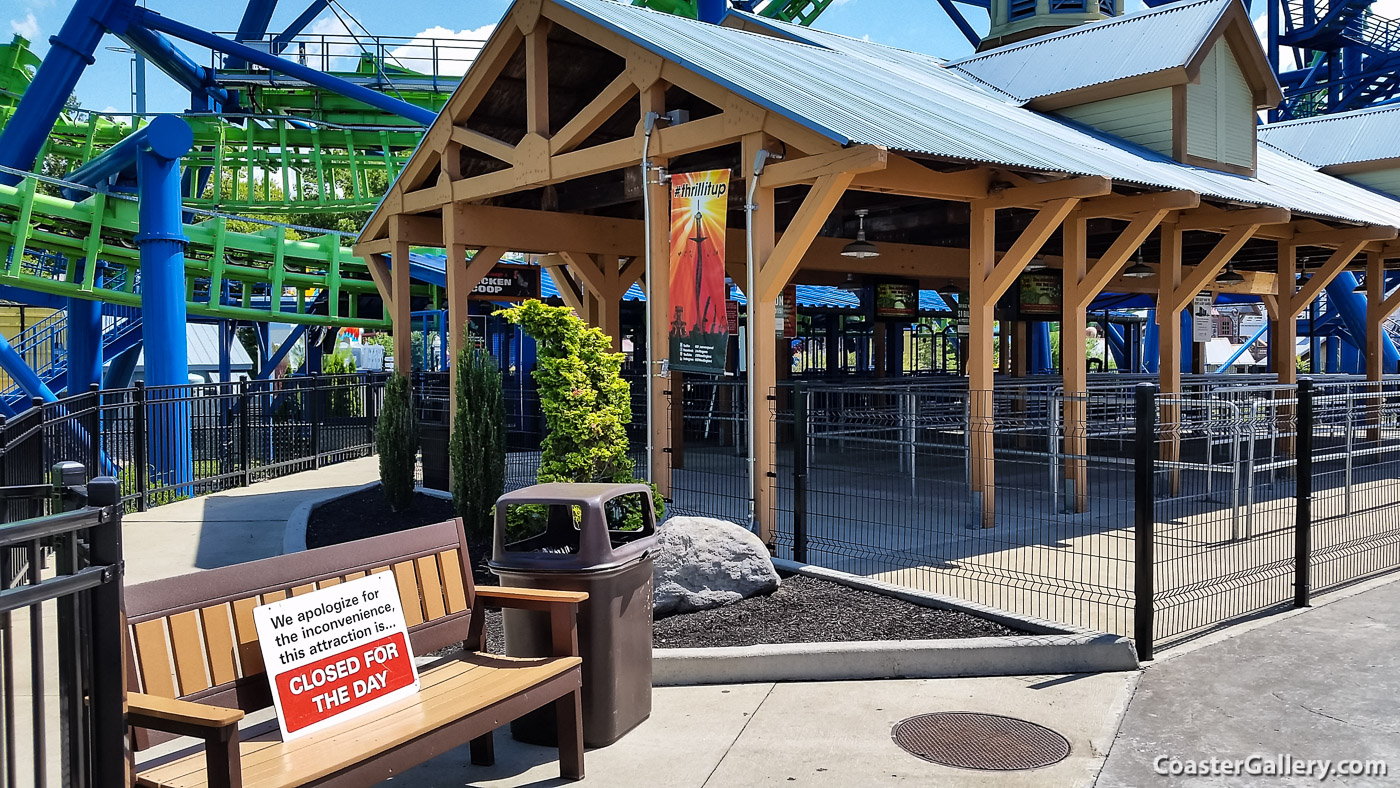 ---
©2015 Joel A. Rogers.