The Dark Knight Coaster
This is what the coaster looks like from the outside. I don't know why the building was camouflaged to look like blue sky and clouds.
This Dark Knight Coaster in New Jersey is identical to The Dark Knight at Six Flags Great America in Illinois and The Dark Knight at Six Flags Mexico in Mexico City, Mexico. (The exterior buildings are somewhat different, but the coasters and the decorations surrounding them are identical.) The ride in Mexico was originally shipped to Six Flags New England and was going to be called The Dark Knight Coaster after it was built. Construction started on its enclosure, but problems with building inspections and permits slowed its construction. It was ultimately decided not to build it there, so it ended up being erected in Mexico. These three Batman rides are completely different than Batman - The Dark Knight at Six Flags New England in Massachusetts because that ride is a floorless coaster.
The three indoor Dark Knight coasters are Mack Rides "Compact Mobile, Revision 2" models. Five of them have been built as of 2018, and they are almost identical to the original version of "Compact Mobile" except the new revision has modified lapbars, magnetic brakes, and one less little dip right before the final brake run. So you can imagine what this ride would look like if this building wasn't here, I'll list some outdoor examples of the original version: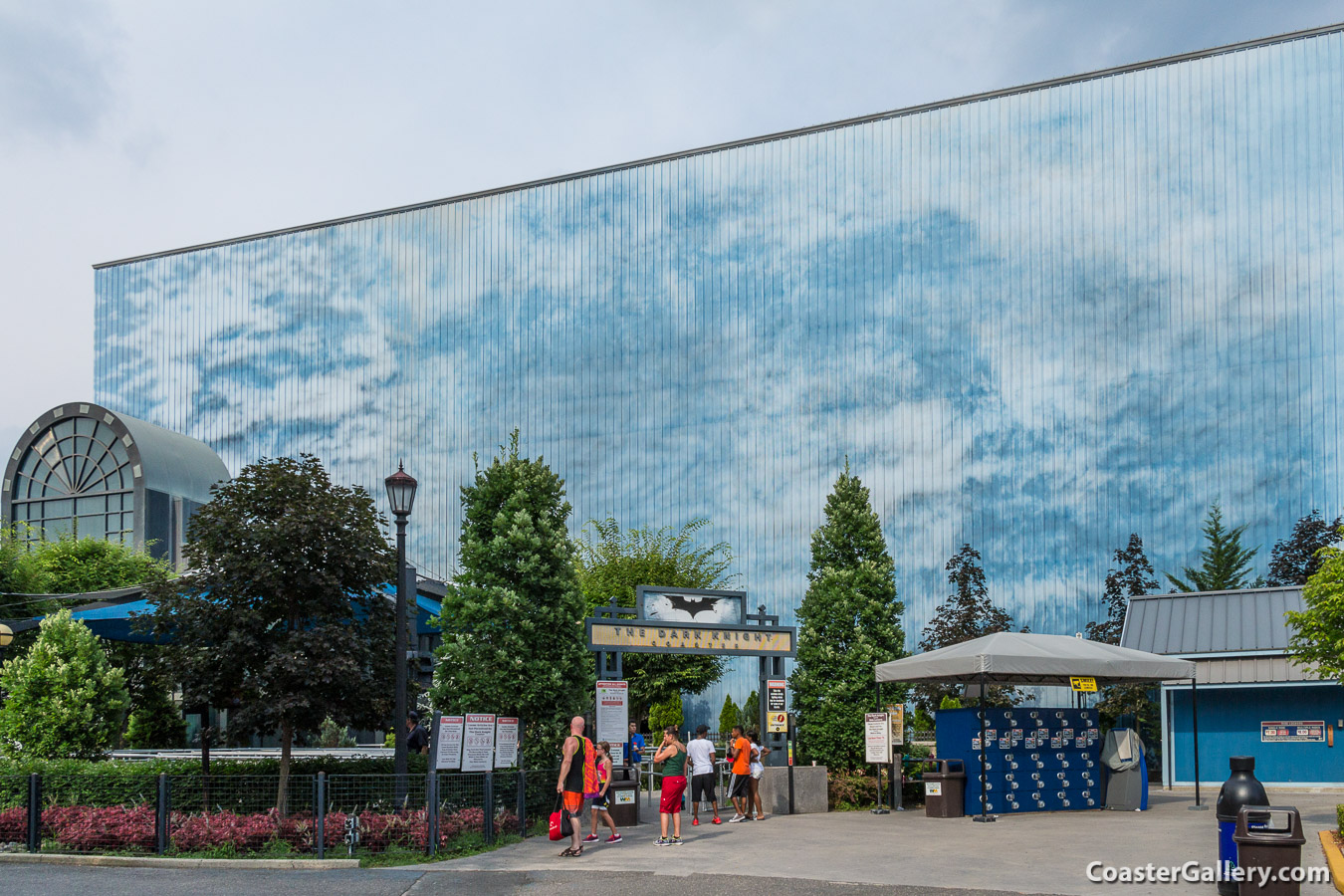 ---
©2018 by Joel A. Rogers.